Residential & Commercial: AC Repair, Service, and Installation
You can depend on Affordable Comfort to supply all your cooling needs. We offer complete cooling and air conditioning services, repairs, and installation as well as indoor air quality solutions specifically tailored for your residential or commercial property.
Residential Cooling Services
Rooftop package units repair, service, and installation
Mini split (ductless unit) repair and installation
Service mobile homes
Air duct replacement
Zoning
Commercial Cooling Services
Commercial package units up to 25 tons
Replacement and repair of semi-hermetic compressor
Replacement of hermetic compressors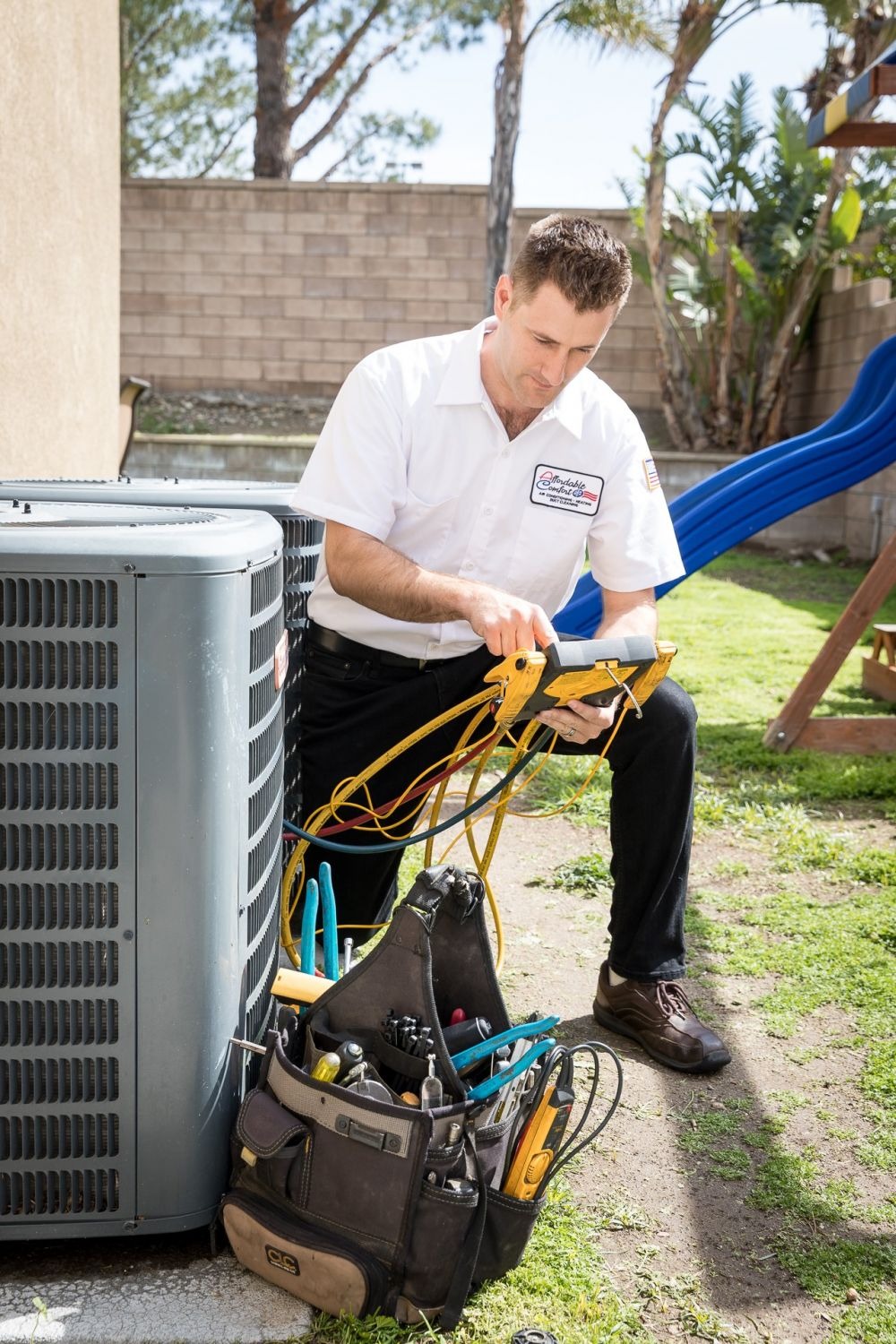 Need a job done fast—no problem! Call our 24 Hour Emergency Service number today. Our expert technicians quickly diagnose and make repairs. All our vans are fully stocked and most AC repairs and services can be completed the same day. There is no question: You'll get expert service for a great price when you choose Affordable Comfort.
Call us toll-free at (800) 774-0182. We are happy to assist you in any way we can.
Our Service Area
Affordable Comfort Air Conditioning & Heating is located in Fontana, CA and services the following areas of the Inland Empire. Please call us at (909) 904-5770 to see if we cover your area if your city is not listed below:
Alta Loma, CA • Bloomington, CA • Corona, CA • Colton, CA • Claremont, CA • Chino, CA • Chino Hills, CA • Diamond Bar, CA • Fontana, CA • Grand Terrace, CA • Glen Avon, CA • Highland, CA • Loma Linda, CA • La Verne, CA • Montclair, CA • Mira Loma, CA • Moreno Valley, CA • Norco, CA • Ontario, CA • Pomona, CA • Rialto, CA • Rancho Cucamonga, CA • Riverside, CA • Redlands, CA • San Dimas, CA • Upland, CA